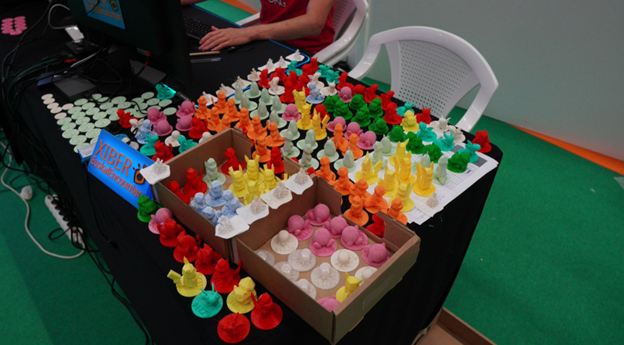 Do you want to collect our souvenir figurines from the 31st Euskal Encounter?

The procedure is very easy and won't take long to explain :)

1 - Log on to the intranet, go to the hardware section and access the 3D printing farm. Once you are in, you will find a series of predefined models that we have selected due to the requests to print from previous encounters.

2 - Select the model you want (2 max.). We'll then send you a notification when it's finished with a collection time.
3 - Once you've picked up the model, you can order again. What are you waiting for? :D
Farm opening time: Saturday 22 July at 11:00.
Farm closing time: Monday 24th July at 19:00.
Collection times: Every day from 12:00 PM to 13:00 PM and from 06:00 PM to 07:00 PM                                                           
                                    There will be no collections outside these times.